DHHS Secretary Dr. Mandy Cohen honored by Harvard Medical School
Published September 3, 2020
By NC SPIN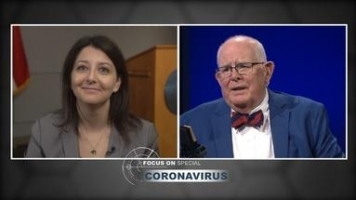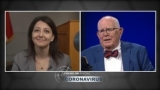 A BIG congratulations to our NCDHHS Secretary, Dr. Mandy Cohen, for earning the 2020 Leadership in Public Health Practice Award from Harvard T.H. Chan School of Public Health

The award recognizes a graduate who has been an outstanding example of effective public health leadership, and honors selfless service, significant contributions to the uptake of public health principles and demonstrated significant organizational leadership.
The Harvard T.H. Chan School of Public Health Alumni Association recently announced the recipients of the 2020 Alumni Awards in several categories. Recipients are chosen by their peers through a nomination and voting process.
LEADERSHIP IN PUBLIC HEALTH PRACTICE AWARD Mandy Cohen, MPH '04, MD
Secretary of Health, Department of Health and Human Services, State of North Carolina
"Mandy Cohen is known for her technical and scientific knowledge, vision, communication skills, ability to influence key decision makers, compassion and empathy, commitment to inclusion and diversity, and mentoring. She tackles issues with thoughtful, collaborative, and data-driven decisions to support the health and well-being of the people of North Carolina, always leading with transparency and a commitment to operating through her values. Among Cohen's achievements is the improvement of North Carolina's Medicaid program, including a first-of-its-kind program to analyze social determinants of health to improve outcomes. Her strong leadership during the COVID-19 pandemic response, including her use of data and ability to communicate calmly and with empathy, compassion, and transparency, led many North Carolina citizens and elected officials to band together, such that the state was called one of five that will recover from the pandemic."
Tom Campbell has interviewed Dr. Cohen every week -with three exceptions - since the first week in March and has gotten to know her well. "I can tell you she is the best of the best in helping people understand this virus," Tom says. "She's the real deal. A scientist. A recognized doctor, great communicator and someone who, with her great empathy, has helped us understand about this virus. As a mother of two daughters she can relate to people. It has been an honor getting to know her on these weekly half-hour television shows on UNC-TV each Wednesday night."
Well deserved Dr. Mandy Cohen. We are proud of you and even more proud to have you serve as our Secretary of Health and Human Services.